Owl & Bee®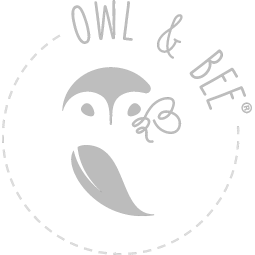 Owl & Bee® is a young and dynamic cosmetics brand, producing ethical, environmentally friendly cosmetics and accessories with an emphasis on self-care and the emotional well-being of our customers.
Owl & Bee® only produces high quality, ethical, vegan certified, environmentally friendly, natural products. We focus on only what is necessary to make our customers feel great about themselves in their skin. We deplore waste, and exclude unnecessary packaging, ingredients, colourants, or potent synthetic fragrances.
Being the premier brand of Gassy Cat, we pride ourselves on our strict adherence to our core principals, and we value honesty and transparency as core brand values — you won't find "greenwashing" here!
We keep it simple, beautiful, honest, and healthy.